The Fitz Kitchen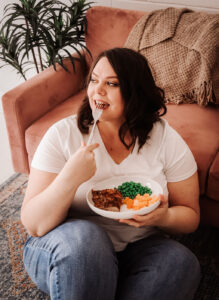 Hello, welcome to my kitchen! Come join me for some easy-to-make home cooking! My goal is to help you navigate your pantry and refrigerator to create easy meals for you and your family. In recent conversations with friends and family, I've heard a few times that people want to cook more, but find the process overwhelming; too many different options on the shelves, what flavors compliment each other, the business of life makes cooking hard, & how to not overcook the chicken. If you find yourself agreeing with any of those statements allow The Fitz Kitchen to help you move forward in your cooking adventures!
More about Kristy
I love to inspire others to see and seek joy; often through food experiences. I am a foodie who is always looking to make restaurant-level meals at home. Learning about other cultures through food & travel brings me joy along with sharing her cooking with others. Some of my other hobbies include hiking, camping, & writing.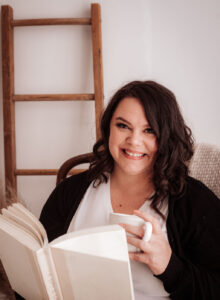 What's in a name? Where did the name The Fitz Kitchen come from? My paternal family name is Fitzgerald. At least once in our lives, each member has been nicknamed Fitz. Of course, from my perspective, my grandfather was the OG Fitz. He is one of two people who truly impacted my food journey; as a result, I've dubbed my "kitchen" Fitz. When I was little he shared stories of his many trips to Asian countries; emphasizing their various foods & cultures. Now I explore other cultures through food experiences and occasionally I try another culture's recipe at home. I'm sure you're wondering who the other person is who impacted my food journey and how they are represented here. Well, enter my maternal grandmother who taught me how to cook using my senses. I spent many hours in her kitchen learning how to measure by sight and taste rather than reading a recipe. She never learned how to read, but that did not stop her from figuring out how to make something. She grew up during the Great Depression; spending most of her childhood in a state home where she learned to cook. I never learned the name or story of the woman who showed her around a kitchen, but I do know that she was a Southern African-American whom I wish I could thank.

This site is dedicated to S.E. Fitzgerald and Zenoma Geissler. In appreciation of their impact on my life through food.