Lemon Blueberry Bundt Cake
Posted On August 15, 2022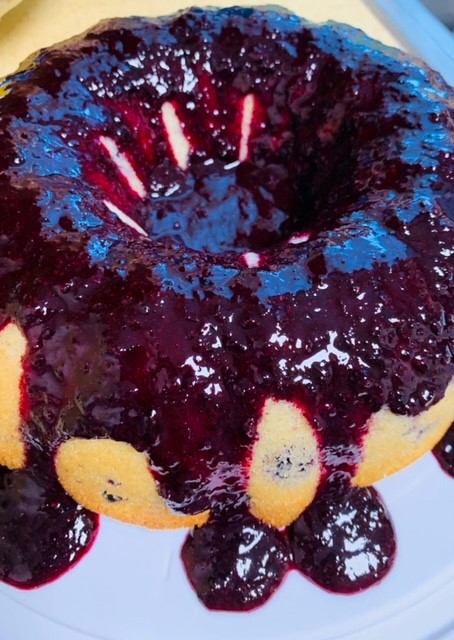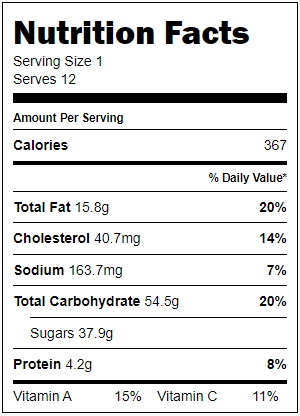 Ingredients
For the Cake
1 cup salted butter
1 3/4 cup sugar
6 large egg whites (room temperature)
1 3/4 cup flour
2 1/2 teaspoon baking powder
2 tablespoons lemon zest (2 lemons)
2/4 cup lemon juice (3 lemons)
3/4 cup unsweetened almond milk
1/2 cup blueberries chopped
For the topping
1 cup blueberries
6 tablespoons sugar
1 tablespoon lemon zest (1 lemon)
1/4 cup lemon juice

Kitchen Items
Food processor
Mixer – either type is fine
Bundt pan
Cooling Rack
Space in the refrigerator for the cooling rack
Directions
For the Cake:
Preheat the oven to 350. Coat your bundt pan with Baker's Joy or another preferred pan release.
Using your food processor, slightly chop the blueberries, and pulse about 2-3 times. In your mixing bowl cream the butter until smooth. Stir your lemon zest in with your sugar; then slowly add it to the bowl. Blend until well combined. Add the egg whites, one at a time is best, blending after each addition until fully combined. Alternate adding your dry and wet ingredients until well blended. Using a spatula fold in your chopped blueberries. *You will need the food processor again.* Pour evenly into your bundt pan and smooth out the top; bake for 40-50 minutes until a toothpick comes out clean. Let cool for 10 minutes before transferring to the cooling rack. Let it cool on the rack for 10 minutes before moving it to the refrigerator to cool an additional 30 minutes.
For the Topping
In a small pan, heat all ingredients on medium heat, bring to a simmer, and cook for 10 minutes. Let it cool for 20 minutes. Once cool add to the food processor and blend well for about 1-2 minutes until smooth.
Transfer the cake to your serving dish before pouring the topping evenly over the entire cake.

Tips
1. For a more lemony flavored cake adjust the lemon juice to 1/2 cup and the unsweetened almond milk to 3/4 cup.
2. For an easy pour use a spouted container to add the topping to your cake.
3. To enhance the freshness of the cake store in the refrigerator. A chilled lemon blueberry cake is perfect for a hot summer day.