Bacon Ranch Potato Salad
Posted On July 5, 2022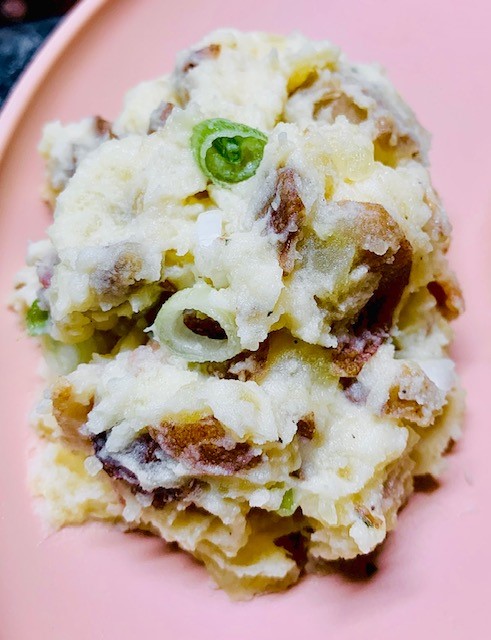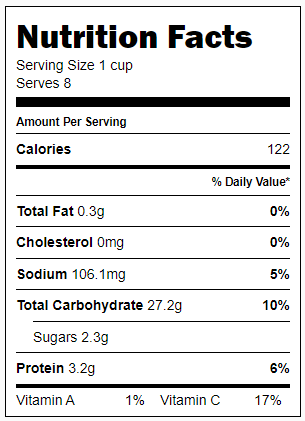 Ingredients
2 cups plain greek yogurt
1 cup milk
2 packages of ranch dressing seasoning
3 pounds red potatoes
2 stalks green onions
1/2 cup bacon pieces (cut as small or as big as you like)
6 cups water
2 tablespoons salt

Prep
Rinse, trim, & slice green onions, use the entire stalks
Wash and cut potatoes into 2 inch pieces.
Bring water & salt to a boil over high heat
Directions
1. Add to boiling water, bring back up to a boil and cook for 15 minutes until fork tender.
2. Meanwhile, in a medium bowl, mix yougurt, milk, & ranch seasoning until well blended.
3. Drain potatoes. Mash slightly, there should still be chuncks of potatoes. Add the yougurt mix, green onions, & bacon to the potatoes and stir until well combined.
4. Cover and refrigerate for at least 3 hours.
Tips
1. This dish is best when cooled overnight.
2. I use the Hidden Valley Ranch Dressing Seasoning packages.
3. For easy bacon pieces you can use the packaged real bacon pieces in the salad isle of your local grocery stor.